Nov 2016
DKA exhibited in major historical survey in Vienna
DKA's project, Carrer Avinyó, has been included in a major historical survey of contemporary architecture since 1959 at the Architekturzentrum Wien, to mark the retirement of the museum's founder Dietmar Steiner. The exhibition runs until 20th March 2017. See the project or visit AZW's website for more information.
Oct 2016
Ulm Exhibition at Raven Row
DKA has designed the display furniture for the exhibition, 'The Ulm Model' showing at Raven Row gallery from 5th October to 18th December. This will be the first exhibition of the Hochschule für Gestaltung, or Ulm School of Design (1953 to 1968) in the UK. The school pioneered an interdisciplinary and systematic approach to design education – known as the Ulm Model – that was to become universal.
Image: Project by Ulm students Bernd Meurer and Willi Ramstein. Photo by Roland Fürst, Courtesy HfG Archiv / Ulmer Museum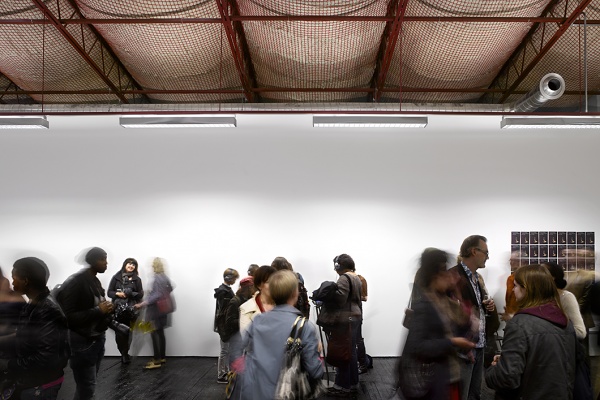 Sep 2016
The White Building Tour for Open House
David will be giving a tour of The White Building, 2pm Saturday 17th September 2016 as part of Open House London. See more details here.
Aug 2016
DKA shortlisted for Future Education Award, WAF 2016
New Campus Savile Road has been shortlisted for the Future Education Award at the World Architecture Festival 2016. Winners will be announced at the festival, the world's largest gathering of architects, in Berlin in November.
Jul 2016
Lecture at ELISAVA, Barcelona School of Design and Engineering
David will be delivering his 'Ten Points' lecture at ELISAVA, the Barcelona School of Design and Engineering, on 8th July 2016.
News Archive
Top